Wetherspoon

Live Chat is Open for the Following Hours:
Unavailable now – You can contact them using the form below or use the alternative contact methods mentioned on this page.
To start a ticket with Wetherspoon, click on the link below: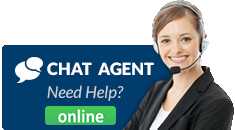 Wetherspoon

Customer Service
You can contact the Wetherspoon customer service team by their contact form. The live chat feature is currently not available, therefore the fastest way to get in touch with Wetherspoon is to use their email form. They respond to emails within 2 working days.
Wetherspoon, officially known as J D Wetherspoon plc, is a British pub chain with over 900 locations across the United Kingdom and Ireland. The company was founded in 1979 by Tim Martin and is headquartered in Watford, England.
Wetherspoon pubs are known for their large selection of beers, ales, and ciders, often including a range of local and regional brews. The pubs also serve food, with a menu that features classic British pub fare, such as fish and chips, burgers, and breakfast items.
Wetherspoon pubs are typically designed to be spacious and comfortable, with a traditional British pub feel. They often feature historical or architectural elements, such as stained glass windows or original fireplaces, as many of the pubs are located in historic buildings.
One distinctive aspect of Wetherspoon's business model is their policy of not playing music or showing sports on TV in their pubs, in order to create a more relaxed and social atmosphere. They also do not allow customers to reserve tables, and orders are placed at the bar rather than with table service.