Decathlon

Live Chat is Open for the Following Hours:
Available 24/7 – However, it may take up to 24 hours for them to reply to your messages. You can chat with them through Whatsapp or Facebook Messenger.
To start a ticket with Decathlon, click on the link below: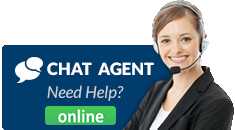 Decathlon Customer Service
You can contact the Decathlon customer service team by email and phone number if the live chat is not available. Live chat is the fastest way to get in touch with the company. If you prefer emails, use the contact form on the page below:
Decathlon is a global sports retailer that was founded in France in 1976. The company operates over 1,700 stores in more than 70 countries, including several locations in the UK. Decathlon offers a wide range of sports equipment, apparel, and accessories for activities such as cycling, running, swimming, hiking, and team sports. The company is known for its high-quality, affordable products that are designed with the needs of athletes in mind. Decathlon also has a strong commitment to sustainability and social responsibility and works to reduce its environmental impact and promote healthy lifestyles in the communities it serves.