Freemans

Live Chat is Open for the Following Hours:
From Monday to Saturday: 8am to 8pm
Sunday: 9am to 6pm
Closed on bank holidays
To start a ticket with Freemans, click on the link below: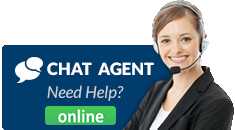 Freemans Customer Service
You can contact the Freemans customer service team by email and phone number if the live chat is not available. The live chat is the fastest way to get in touch with the company. To do so, follow the link above and scroll down until you see the blue chat button:

Freemans is a UK-based online retailer that offers a wide variety of products, including clothing, homeware, electricals, and gifts. The company was founded in 1905 and has a long history of providing high-quality goods to customers across the UK. Freemans offers a range of payment options, including credit accounts, and provides free delivery and returns on many of its products. The company is committed to providing excellent customer service and strives to make shopping online as convenient and enjoyable as possible.