CEX

Live Chat is Open for the Following Hours:
Unavailable now – You can contact them using the form below
To start a ticket with CEX, click on the link below and scroll down to get to the form: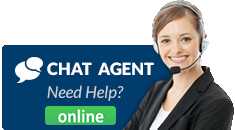 CEX Customer Service
You can contact the CEX Customer service team by email and phone number. The live chat feature is currently not available, therefore the fastest way to get in touch with CEX is to use their email form. Make sure to include as much details as possible to get your case resolved as soon as possible. On average, it takes them 2 working days to email you back.
CEX (Complete Entertainment eXchange) is a UK-based second-hand goods retailer that specializes in technology and entertainment products. The company was founded in 1992 and operates over 380 stores in the UK, as well as additional locations in several other countries. CEX buys and sells a wide range of products, including video games, consoles, smartphones, tablets, computers, DVDs, and other electronics. The company offers competitive prices for pre-owned items and provides customers with a warranty on all products sold. CEX is known for its unique approach to retail, where customers can trade in their old items for cash or store credit, allowing them to upgrade to newer or better products. The company also has an online store, where customers can purchase items and have them shipped to their doorstep.