Size doesn't have any Live Chat Facility but it does have a Live Call Service which is Open for the Following Hours:
24 hours a day – Seven days a week

Besides its economical apparel and footwear products, Size has also an amazing live call service on its website. This live call service enables the customers to contact the customer support team of the brand and they will clarify and resolve any of your queries. Besides, the team will also guide you about the new products, prices, delivery options, returns, and much more.
How to Contact Size Live Call Service
You can contact the customer team of Size by clicking the 'contact us' tab present at the bottom of the homepage. Once you click the 'contact us' tab then you will land on a new webpage where you will find their phone number i.e., 0161 393 7063.
For initiating the live call, you have to dial the given phone number and you will be immediately connected with a customer service representative of Size. Besides phone, you can also get in touch with the team via WhatsApp or via customer service form. You can also write them a letter and the postal address is present on their contact page.
For accessing Size Live Call Service click on the following link.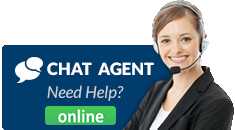 About Size Live Call Service
Size is one of the great footwear and clothing retailers that operate in the UK. It has partnerships with multiple famous clothing and footwear brands and you can shop for men and women clothing and footwear here. Besides clothing, the brand also sells accessories and other stuff.
Size is one of the most popular online retailers across the UK for its satisfying merchandise and is, therefore, has become one of the favorite shopping destinations for a majority of UK citizens. Besides UK, the retailer has also business operations in many other countries of the world.