Haven Live Chat Is Open For The Following Hours:
09:00 am – 08:30 pm – 7 days a week
Haven Live chat support is there on its website for the whole week within specific hours. This support tool helps the people to contact them directly without any hassle. Haven is company which manages Holidays planning and tours. It has a huge group of holiday parks across the UK. The holidays packages may be of touring, camping, caravan, and others. Most of the locations are with amazing beauty on the coastal sides. They have the best family holiday parks with top quality services. It guarantees a great vacation with unlimited fun as the resorts are filled with lots of entertainment and different activities.
The Live Chat support has friendly and experienced team of advisors who can help with the inquiries. They also provide information about booking, reservations, touring, and others.
The Live Chat option is available at the extreme bottom right hand side of the website. Once you click on the Chat icon with "Need Help", a small window will open where you can talk to an advisor of the support team.
To access the Haven Live chat you can click on the image below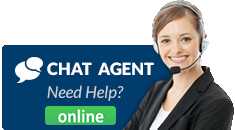 Related article: