Sheilas Wheels Live Chat Is Open For The Following Hours:
Monday – Friday: 08:00 am – 08:00 pm
Saturday: 09:00 am – 05:00 pm
Sunday: 09:00 am – 02:00 pm

Sheilas' Wheels Live chat option is currently available when you visit its website. It is now the best possible way to contact the company within no time. Sheilas' Wheels is one of the growing insurance companies which offers insurance for cars specially. Its name came from the Australian slag "Sheila". It was started in the year 2005 based in the UK. The company specifically targets women and provides its services accordingly. Its now very famous insurance brand among women for their cars' insurance. The insurance also covers handbags and other possessions while carrying in the car.
There Live chat support has a team of experienced agents available to help the customers with inquires. They also try to provide information to the customers about policies, offers, renewals, cancelations, claims and others.
The Live Chat option is available in the middle of the page on the right hand side. Once you click on the Pink color Chat icon with "Live Chat", a small window will appear where you can start chatting with an agent of the support team.
To access the Sheilas' Wheels Live chat you can click on the image below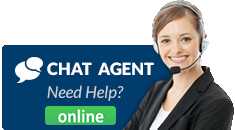 Related articles: