Sheilas Wheels Live Chat Is Open For The Following Hours:
Monday – Friday: 08:00 am – 08:00 pm
Saturday: 09:00 am – 05:00 pm
Sunday: 09:00 am – 02:00 pm

Sheilas' Wheels Live chat option is available when you visit its website.
Their Live chat support has a team of experienced agents available to help customers with inquiries. They also try to provide information to customers about policies, offers, renewals, cancelations, claims, and others.
The Live Chat option is available in the middle of the page on the right hand side. Once you click on the Pink color Chat icon with "Live Chat", a small window will appear where you can start chatting with an agent of the support team.
To access the Sheilas' Wheels Live chat you can click on the image below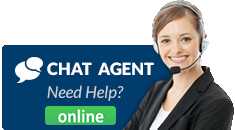 Sheilas Wheels Customer Service:
You can contact the company by using their live chat service or via phone. To contact them via phone, dial: 0345 045 2000 for car insurance-related queries.
For home insurance queries, please dial 0345 045 9000. For travel queries, dial 0345 600 3950. Customer service is available from Monday to Friday, from 08:00 am to 08:00 pm and Saturday from 09:00 am to 05:00 pm and Sunday from 09:00 am to 02:00 pm.
What is Sheilas Wheels?
Sheilas Wheels is a UK-based insurance company that offers car, home, and travel insurance products aimed primarily at women. The company was founded in 2005 and is a subsidiary of the Esure Group.
Sheilas Wheels car insurance policies come with a range of benefits tailored to female drivers, including cover for handbags and other personal belongings, as well as a female-friendly repairer network. The company's home insurance policies offer protection for buildings and contents, with optional extras such as accidental damage cover and legal expenses.