Manchester Airport doesn't have any Live Chat Facility but it does have a Live Call Service which is Open for the Following Hours:
24 hours a day – Seven days a week
About Manchester Airport Live Call Service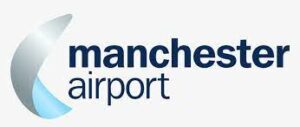 In the aviation industry, airports are critically important as without airports, one can't imagine flying a plane. Besides landing and takeoff of planes, airport offers a range of other facilities and services like aircraft parking, booking, and cargo facilities, etc. Manchester Airport located in Manchester England is one such busy commercial airport where flying operations continue 24 hours a day. It is one of the busiest airports of the UK and has flights to approximately 199 domestic and international destinations. The airport maintains a website for facilitating its consumers. With its website, you can get information about parking, flights, can shop for duty-free goods, can hire a taxi service, and can book for airport-allied hotel rooms.
In addition, the airport has a helpful and supportive customer support team for the guidance of its customers. If you are facing any issue about any of the above-mentioned product or service then you can catch up with the airport's support team via its website through its live call service.
How to Contact Manchester Airport Live Call Service
You can contact the airport's customer team by clicking the 'contact us' tab present at the bottom of the homepage. Once you click the 'contact us' tab then you will land on a new webpage where you will find phone number of different departments like booking department, shopping, etc.
For initiating the live call, you have to dial phone number of your desired department and you will be immediately connected with a customer service representative of Manchester Airport.
For accessing Manchester Airport Live Call Service click on the following link.