Lenovo Live Chat is Open for the Following Hours:
08:00 AM to 06:00 PM – Monday to Thursday
08:00 AM to 04:00 PM – Fridays
Unavailable on weekends and other closed holidays

In addition to its quality ICT products, Lenovo has also an amazing live chat feature on its website. This live chat feature enables the customers to contact the helpful and supportive team of the company for resolving any of their queries instantly.
How to Contact Lenovo Live Chat
For contacting Lenovo Live Chat you have to visit its contact page. Once you land on the contact page of the website, you will find several contact options including chat (live chat).
For initiating a live chat session, you have to click the chat options on the contact page. After clicking provide the required information click start chat. As soon as you click the start chat option, you will be connected with the customer team of the company. Besides, you can also contact the team via phone and email. Lenovo has dedicated teams for every issue like sales, technical support, etc.
For accessing Lenovo Live Chat click on the following link.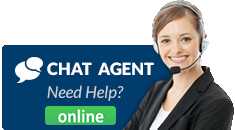 Why should you use LiveChatDirectory?
We understand how hard it can be at times to get a refund or cancel an order or get compensation for a lost package. We've had over 1.7 million users over the past year, trying to connect to more than 800 brands in the UK, we can help you get the help you need as soon as possible.