MCE Insurance Live Chat is Open for the Following Hours:
08:30 am – 08:00 pm – Monday to Friday
09:00 am – 05:00 pm – Saturday
10:00 am – 04:00 pm — Sunday
Are you a bike lover and enjoy riding your bike across the length and breadth of the UK then you may need to know about MCE Insurance. MCE Insurance is the number one motorcycle insurance provider in the UK and since its establishment in 1975, the company has expanded enormously and it now offers its insurance services to a range of motorcycles across the UK.
MCE Insurance offers insurance to a range of motorcycles like sports bikes, scooters, motocross, monkey bikes, and much more. Here a biker will find the best insurance deal ever.
MCE operates out of state-of-the-art call centres in Rushden and Northamptonshire. Besides, it has also an aesthetic website with an amazing customer support team, and for any information and queries; you can contact the team via its interactive live chat. Besides live chat, you can also get in touch with the MCE support team via its social media accounts and through the phone. All you need is to visit their website and look for the contact options.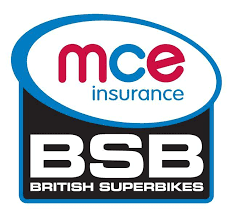 How to Contact MCE Insurance Live Chat
You can contact MCE Insurance Live Chat by clicking the contact us tab present at the bottom of the homepage. Once you click the 'contact us' tab then you will be redirected to a new webpage where you will find several chat options including Live Chat.
For initiating a live chat session, click the Live Chat tab present at top of the Contact Us page, and a new pop-up window will appear. Here you are required to provide the required information and thus you will be shortly into an interactive and supportive live chat session with a representative of the MCE Insurance support team.
For accessing MCE Insurance Live Chat click on the following link.