Marie Curie Live Chat Is Open For The Following Hours:
Monday to Friday:  08:00 am – 6:00 pm
Saturday:                    11:00 am – 5:00 pm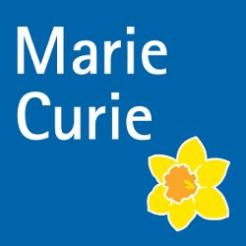 Marie Curie live chat is available to help people who are suffering from any terminal illness and support their families. The Free Web Chat service on its website has a caring and compasionate support team that are trained members and registered nurses. They both provide practical and clinical information as well as emotional support. However, it is woth noting that they don't deliver advise and opinion, either medical or personal. All the conversations with the support team are kept completetly confidential.
The Live Chat feature is available half way down the page at the extreme right hand side. Once you click on chat icon "Chat with us", a new window will open with a greeting.
To access the Marie Curie Live chat you can click on the image below