Utility Warehouse does not have any live chat facility but it does have a live call service that is open for the following hours:
08:00 AM to 07:45 PM — Monday to Friday
09:00 AM to 04:30 PM – Saturdays
Unavailable on Sundays and other closed holidays
About Utility Warehouse Live Call Service
Our age is a powered age that is fueled by both renewable and non-renewable energy mix. Energy is not only a requirement of the industry but our homes also need it as many of our home appliances require electric power. For addressing our energy needs, many energy companies have popped up in every country.
Utility Warehouse is one such energy and multiservice provider in the UK. It is based in London and is the only multiservice provider of the UK. The company provides electricity and gas to its consumers. In addition to energy products, it also provides landline and mobile packages, broadband connections, and home insurance plans. In addition to its products, you can manage your account virtually by paying only one bill for all of its products. It was established in 2002 and since then it is growing continuously due to its innovative business model.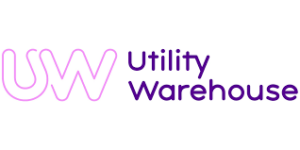 Besides its energy products and other products, Utility Warehouse has also an amazing live call service on its website. This live call service enables the customers to contact the helpful and supportive team of the UK's only multiservice provider for resolving all of their queries instantly.
How to Contact Utility Warehouse via Live Call Service
You can contact Utility Warehouse Live Call Service by visiting the contact page of the website. Once you land on contact webpage, you will find several contact options including their phone number i.e., 0333 777 0777.
For initiating a live call session, just pick up your phone and dial the given number and you will be instantly connected with a customer support representative of the company.
Alternatively, you can submit your issues here: