Flannels Live Chat is Open for the Following Hours:
24 hours a day – Seven days a week
The Flannels is one of the great apparel retailers that operate in the UK. It has partnerships with multiple famous clothing and footwear brands and you can shop for men, women, and kids clothing and footwear here. Besides clothing, the brand also sells accessories and certain home products like glassware and crockery, and also computer games.
The Flannels is one of the most popular apparel online retailers across the UK for its satisfying merchandise and is, therefore, has become one of the favorite shopping destinations for a majority of UK citizens. The first store was opened in 1976 and now it has about 45 stores in the UK.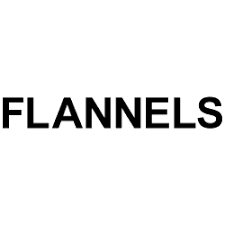 Besides, its quality apparel and other diverse products, it also offers a wonderful customer facilitation service. Moreover, the brand has a helpful and supportive customer support team for the guidance of its customers and you can catch up with the brand's support team seven days a week via Live Chat (web chat).
How to Contact Flannels Live Chat
You can contact the brand's customer team by clicking the 'FAQs' tab present at the bottom of the homepage. Once you click the 'FAQs' tab then you will be redirected to a new webpage where you will find the 'contact us' tab.
Now click this 'contact us' tab and two contact options, web chat (Live Chat) and email will instantly appear. For initiating a live chat session, click the web chat option and a new pop-up window will appear. Just fill-in the required boxes and you will soon be connected with a customer support representative. This live chat facility is available 24/7 and seven days a week and therefore you can catch up with the team anytime.
For accessing Flannels Live Chat click on the following link.