First Direct Bank Live Chat is Open for the Following Hours:
24 hours a day – Seven days a week
Financial services are the most critical components of the current economic dispensations in every country of the world. And banks whether public or private are there to serve the respective publics vis-à-vis financial services.
First Direct Bank headquartered at Leeds, UK is one such important retail bank that is serving the UK population. In fact, it is the retail bank division of HSBC Bank. First Direct is a telephone and internet based retail bank that has nearly 1.50 million active customers.
The bank offers a range of financial products and services like bank accounts, Credit and Debit cards, Savings, Investing, Mortgages, Loans, Insurance, and other banking services. It is an award-winning bank and so far has netted many banking accolades. First Direct Bank has also a mobile banking app which can be downloaded from both Apple and Google play stores.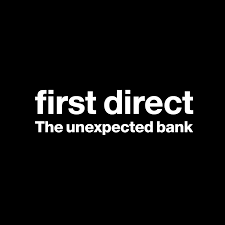 Also, the bank has a helpful and supportive customer support team for the guidance of its customers. Whether you are living inside the UK or any other country of the world but if you are one of its customers then you can catch up with the bank's support team seven days a week via live chat.
How to Contact First Direct Bank Live Chat
You can contact First Direct bank's customer team by clicking the contact us tab present at the top of the homepage. Once you click the 'contact us' tab then you will be redirected to a new webpage where you will find several contact options including live chat.
For initiating the live chat session, click the live chat button and soon you will be connected with a customer service representative who will ask you some questions for establishing your identity as the bank's consumer. Once your identity is established then you can go ahead with your query.
For accessing First Direct Bank Live Chat click on the following link.