Zurich Live Chat is Open for the Following Hours:
Service unavailable now – You can contact them using the form below or use the alternative contact methods mentioned on this page.
To start a ticket with Zurich, click on the link below: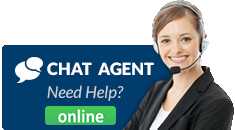 Zurich Insurance Customer Service
You can contact the Zurich customer service team through their email or phone, The live chat feature is currently not available, therefore the fastest way to get in touch with Zurich is to use their contact form. They usually reply within 2 working days.
Zurich Insurance Phone Support for Claims: 0800 055 6767 – Available from 8am to 6pm from Monday to Friday. Not available on weekends and public holidays.
Zurich Insurance Group, commonly known as Zurich, is a leading global multi-line insurance provider with a long-standing history of delivering exceptional insurance products and services to its customers. Established in 1872 in Zurich, Switzerland, the company has expanded its operations over the years and now has a significant presence in more than 200 countries and territories worldwide.
Zurich offers a comprehensive range of insurance solutions to individuals, businesses, and institutions, covering a wide array of risks. Its insurance products include life, property, casualty, health, and specialty lines, such as marine, aviation, and trade credit insurance. Zurich is committed to understanding the unique needs of its clients and providing tailored insurance solutions to help them manage risk effectively.
The company's strong financial position, underpinned by its robust underwriting discipline and risk management practices, has made it a reliable and trusted partner for customers seeking financial protection and peace of mind. Zurich is also renowned for its exceptional customer service, ensuring that clients receive prompt and efficient support during the claims process.