Gigaclear Live Chat is Open for the Following Hours:
From Monday to Friday: 8am to 8pm
Saturday & Bank Holidays from 10am to 5pm
Sunday from 10am to 3pm
To start a chat with Gigaclear, click on the link below: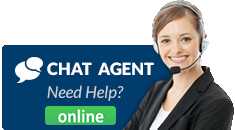 Gigaclear Customer Service
You can contact the Gigaclear customer service team by email and phone number if the live chat is not available. Live chat is the fastest way to get in touch with the company.
Alternative contact methods:
To contact them by phone, dial: 01865 591 131
Gigaclear email address: support@gigaclear.com
Gigaclear is a British telecommunications company specializing in providing high-speed broadband internet to rural communities. Founded in 2010 by Matthew Hare, the company aims to address the lack of reliable, fast internet connectivity in rural areas across the United Kingdom.
Gigaclear predominantly focuses on deploying Fibre-to-the-Premises (FTTP) networks, which involves the installation of fibre optic cables directly to homes and businesses. This type of infrastructure ensures that customers can enjoy ultrafast broadband speeds of up to 1 Gbps (gigabit per second) or more, significantly enhancing their online experience.
The company mainly targets underserved communities that have been overlooked by larger service providers. In order to bring high-speed broadband to these areas, Gigaclear often collaborates with local authorities, community groups, and other stakeholders. It has also received funding from various sources, including private investors and government-backed schemes, to support its mission.