Livv Housing Live Chat is Open for the Following Hours:
From Monday to Friday: from am to 8pm
Saturday: from 9:30 am – 1pm
Closed on Sundays and bank holidays
To start a chat with Livv Housing, click on the link below: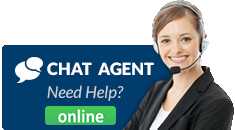 Livv Housing Customer Service
You can contact the Livv Housing customer service team by email and phone number if the live chat is not available. Live chat is the fastest way to get in touch with the company.
Alternative contact methods:
Livv Housing Freephone: 0800 561 0007
Livv Housing Group is a leading housing association in the United Kingdom, primarily serving the communities in the North West of England. The organization was formed in 2020 as a result of a merger between First Ark Group and Knowsley Housing Trust (KHT). Livv Housing Group is dedicated to providing high-quality, affordable homes and creating sustainable, thriving communities.
The group manages over 14,000 homes, catering to a diverse range of customers, including families, single occupants, older people, and those with special needs. Livv Housing Group's mission is to create positive social impact by investing in homes, people, and neighborhoods, with a commitment to improving the quality of life for its residents.