Markerstudy Live Chat is Open for the Following Hours:
Service unavailable now – You can contact them using the form below or use the alternative contact methods mentioned on this page.
To start a ticket with Markerstudy, click on the link below: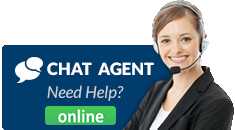 Markerstudy Customer Service
You can contact the Markerstudy customer service team through their email or phone, The live chat feature is currently not available, therefore the fastest way to get in touch with Markerstudy is to use their phone number, if you're deaf/hard of hearing, it's best to use the online form or their Twitter support. They respond to emails within 48 working g hours.
Markerstudy Twitter Support: Twitter Support
Markerstudy Phone Number: 01444 817 081 – Available from 9am to 5pm from Monday to Friday. Closed on weekends and public holidays.
Markerstudy is a dynamic and innovative insurance group known for its expertise in the UK insurance market. Founded in 2001 by Kevin Spencer and Gary Humphreys, the company has grown rapidly over the years, driven by its commitment to providing bespoke insurance solutions and exceptional customer service. Headquartered in Kent, Markerstudy operates primarily in the UK, with a diverse portfolio that encompasses various insurance products and services.
The group is renowned for its specialization in motor and niche insurance products, which cater to a wide range of customer segments, including classic cars, motorcycles, and commercial vehicles. By leveraging cutting-edge technology and data analytics, Markerstudy has been able to develop targeted products and services that effectively address the unique needs of its clients.
In addition to its core insurance offerings, Markerstudy has also diversified its business operations through strategic acquisitions and partnerships, which has enabled the group to offer complementary services such as insurance broking, claims management, and vehicle telematics solutions.