First Bus Live Chat is Open for the Following Hours:
24 hours a day, 7 days a week
To start a chat with First Bus, click on the link below: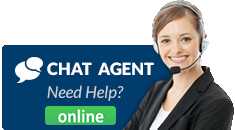 First Bus Customer Service
You can contact the First Bus customer service team by email and phone number if the live chat is not available. The contact form is the easiest way to get in touch with the company. First Bus replies to most emails within 2 working days.

You can get help regarding your lost properties, or queries around refunds or make complaints using the form.
First Bus is a UK-based bus company that provides local and regional bus services in various cities and towns throughout the country. The company is a subsidiary of FirstGroup, one of the largest transport operators in the UK.
First Bus operates a fleet of buses that includes single-decker, double-decker, and articulated buses, which are designed to provide comfortable and convenient travel for passengers. The buses are equipped with modern features such as free Wi-Fi, USB charging points, and audio-visual announcements to enhance the passenger experience.
First Bus operates in various regions across the UK, including Scotland, Wales, and England, providing services to both urban and rural areas. The company offers a range of ticketing options, including single and return fares, day and weekly tickets, and monthly and annual passes. First Bus also has a mobile app that allows passengers to plan their journeys, purchase tickets, and track their buses in real-time.
The company is committed to promoting sustainable travel, and has implemented a number of initiatives to reduce its environmental impact, including the use of low-emission buses and investment in alternative fuels such as hydrogen and electric power.