DHL Live Chat Is Open For The Following Hours:
24 hours a day, seven days a week

DHL provides one of the world's top delivery services with the best customer service. It has a Live Chat feature within its website for instant communication with its customers. The service is used by customers for any questions, concerns, and queries relating to deliveries, tracking, payments, and others. It is also used to get the required information and share feedback and complaints to evaluate the services provided.
For easier online parcel tracking, use the DHL tracker instead.
The Live Chat option can be found halfway down the page on the left-hand side. Click on the red color button with "Live Chat", to talk with one of the members of the support team.
To access the DHL Live chat you can click on the image below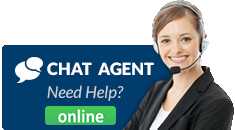 How do I speak to someone at DHL UK?
DHL live chat is a service that allows you to connect to customer service agents online. The service is available to all UK users and is available 24 hours a day, seven days a week. Follow the instructions provided on this page to connect to DHL online chat
DHL Customer Service
You can contact the DHL Customer service team via live chat, phone, and email. The phone and live chat can be used for faster turnaround time and have less than 3 minutes of waiting time. Email requests can take between 2 to 3 business days to be handled.
DHL Contact Number (UK customers): 02476 937 770
Connect to DHL via Whatsapp: Whatsapp Link