DFDS Live Chat is open during the following hours:
From 8am to 6pm Monday to Friday
The dedicated representatives at DFDS's live chat are available during office hours to assist and guide you. Whether you have concerns about your booking, want to change the delivery address of a ticket, or need support on any other query, the live chat team has got you covered.
To start a live chat with DFDS, click on the image below: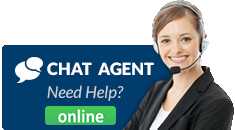 Locate the web chat button at the bottom of the screen during opening hours. If you try reaching out beyond these timings, a chatbot will be present to assist with basic inquiries. Use the link provided on the DFDS website to initiate a chat with an agent.
How to Contact DFDS Customer Service?
You have the option of reaching out to the DFDS Customer service team either through live chat or over the phone. For immediate assistance and minimal wait times, the phone and live chat are the preferred channels.
DFDS Contact Number:
You can reach DFDS at their official contact number. Dial 0871 574 7235 for booking inquiries and 0344 848 6090 for post-booking inquiries. Their call center operates from 8am to 6pm from Monday to Friday.
DFDS Email Address
DFDS currently offers customer service through specific email addresses based on your route, for instance, dover.pax@dfds.com for the Dover – Dunkirk/Calais Route.