The Patients Association Live Chat Service is open during these hours:
Monday to Friday from 2pm to 5pm.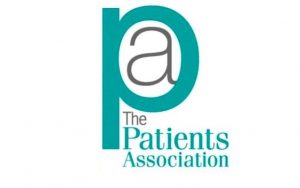 The Patients Association live chat service available during afternoon office hours. They are able to help and support people in any health or social care issues.  This free web chat facility covers all areas, and allows patients and family members to voice their concerns, make a complaint, or give praise to a particular member of staff.  They will also be able to answer and questions you have on a service. However, this does not include medical advise or legal advise.  This  service is perfect for people who uncomfortable using the phone or have a haring difficulty. What's also great is the fact that you no longer have to wait in call centres or wait for email replies.
You can find the web chat service on this page by finding the icon.  Once you have pressed it you will instantly be taken to the next available agent  who can help you with your query or concern.
To Access the Free Patients Association Live Chat service click on the image below