Bangor University Live Chat Is Open For The Following Hours:
Monday – Friday: 10:00 am – 4:00 pm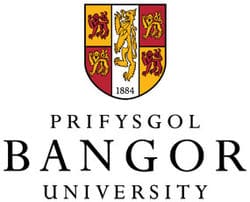 Bangor University Live Chat makes communication really easy.  This free service allows you to instantly speak to a member of the university team, instead of emails or telephone calls.  Bangor is famous for its Accounting, Sports Science and Engineering courses.   However, it also provides a huge range of other undergraduate, graduate and post graduate courses.  This amazing feature is used by the students to get answers of their questions from qualified support staff. They staff also provide useful information about the application process, course selection and fees.  They can also help you with any other general query or concern.  In fact, you can ask the staff anything you would expect to ask on a telephone.
The Live Chat option is available on the extreme bottom right-hand side of the page. Click on the red button with Live Chat to start talking with one of the members of support staff.
To access the Bangor University Live chat you can click on the image below