Greenwich University Live Chat Is Open For The Following Hours:
Monday – Friday: 09:30 am – 4:30 pm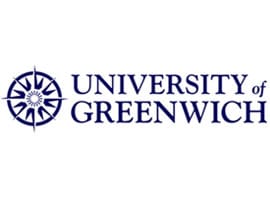 The Greenwich University Live Chat service helps and supports across all 3 campuses. This university  provides courses at undergraduate, graduate and post-graduate levels. It takes care of the students education and well being and offers a Live Chat service on its website for instant communication. The students and the general public can use this service to ask any questions from the support staff. The staff also provide them with the information they require regarding admissions and fees.  They can also give general help and advise. But most importantly, this service is completely free of charge.
The Live Chat option is available on the extreme bottom right-hand side of the page. Click on the button with Chat icon and start a conversation with the support staff.
To access the Greenwich University Live chat you can click on the image below