Roman Originals

Live Chat is Open for the Following Hours:
Unavailable now – You can contact them using the form below
To start a ticket with Roman Originals, click on the link below: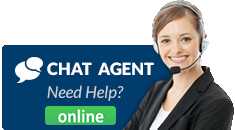 Roman Originals Customer Service
You can contact the Roman Originals Customer service team by email and phone number. The live chat feature is currently not available, therefore the fastest way to get in touch with Roman Originals is to use their email form. Make sure to include as much details as possible to get your case resolved as soon as possible. On average, it takes them 2 working days to email you back.
Roman Originals Email Address: customer.service@roman.co.uk
Roman Originals Phone number: 0121 636 0701
The phone number is available from Monday to Friday, from 8:30am to 5pm. Closed on bank holidays.
Roman Originals is a UK-based women's clothing retailer that was founded in 1957. The company operates over 150 stores in the UK, as well as an online store that ships to various countries. Roman Originals offers a wide range of clothing and accessories, including dresses, tops, knitwear, jackets, trousers, skirts, and accessories such as bags and jewelry. The brand is known for its elegant and timeless designs, often featuring floral prints, lace, and feminine detailing. Roman Originals caters to women of all ages, sizes, and styles, with a focus on quality, affordability, and excellent customer service.