Adult Disability Payment Live Chat Availability:
8am – 6pm Monday to Friday (excluding bank holidays)
Webchat Support:
Social Security Scotland offers a dedicated webchat service for those seeking assistance with the Adult Disability Payment. The webchat team is available to:
Address general inquiries.
Provide updates on the progress of your application.
Inform about any changes related to your application.
To expedite the process, having your National Insurance number handy can be beneficial. However, for your safety, remember that Social Security Scotland will never request your bank details via webchat.
To start a live chat, go to the Social Security Scotland page: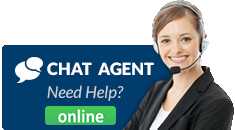 Phone Support:
For direct communication, you can reach out to Social Security Scotland on their freephone number: 0800 182 2222. This line is operational from 8am to 6pm, Monday to Friday, excluding bank holidays.
If you're unable to dial 0800 numbers from your mobile, rest assured that you can call for free from any payphone or landline.
For British Sign Language users, the contactSCOTLAND app facilitates communication through video relay.
For those reaching out from outside the UK, you can dial +44 (0)1382 931 000. While this isn't a toll-free number, you have the option to request a callback. It's advisable to check with your phone provider regarding any potential charges.
Postal Support:
For those who prefer traditional communication or need to send documents, you can reach Social Security Scotland at the following address:
Social Security Scotland General Enquiries PO Box 10301 Dundee DD1 9FY