The Parcelforce live chat is open for the following hours:
Monday to Friday from 8am to 7pm
Saturdays and Sunday from 8am to 12.30pm

Parcelforce customer service is ready to help you with any queries regarding your order, service interruptions, delivery problems, and account issues. ParcelForce delivers internationally and is managed by Royal Mail.
To track your package online, you can go to this page: Parcelforce tracking. If you still wish to contact their customer service, use the chat link below.
To access the free ParcelForce Live Chat, Click on the link below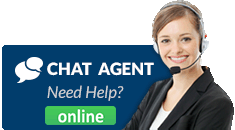 ParcelForce Customer Service:
You can contact the ParcelForce Customer service team via live chat, phone, and email. The phone and live chat can be used for faster turnaround time and have less than 3 minutes of waiting time. Email requests can take between 2 to 3 business days to be handled.
ParcelForce Contact Number: 0344 800 4466
ParcelForce Email Address: Online form
For deaf and hard-of-hearing customers, you can use the relay service by dialing 18001 03447480019. The service is available from 8am to 7pm from Monday to Friday and 8am to 12:30pm on Saturdays
How do I speak to someone at ParcelForce?
ParcelForce live chat is a service that allows you to connect to customer service agents online. The service is available to all UK users and is available 24/7. Follow the instructions provided on this page to connect to ParcelForce online chat. While the link is not verified by our team, their official help center recommends this link to start a conversation with a customer service representative.
Why should you use LiveChatDirectory?
We understand how hard it can be at times to get a refund or cancel an order or get compensation for a lost package. We've had over 1.7 million users over the past year, trying to connect to more than 800 brands in the UK, we can help you get the help you need as soon as possible.