Bondara Live Chat is Open for the Following Hours:
Unavailable now – You can contact them using the form below or use the alternative contact methods mentioned on this page.
To start a ticket with Bondara, click on the link below: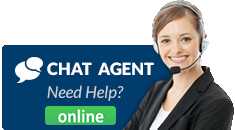 Bondara Customer Service
You can contact the Bondara customer service team by email or phone. The live chat feature is currently not available, therefore the fastest way to get in touch with Bondara is to use their email form.
Send your emails to: help@bondara.co.uk
Bondara Phone Number: 01799 399111
Their customer service team is available from Monday to Friday from 9am to 5pm.
Bondara is an online retailer that specializes in adult toys, lingerie, and other adult products. The company was founded in 2006 and is based in the United Kingdom. Bondara offers a wide variety of products, including vibrators, dildos, bondage gear, sex furniture, and erotic clothing.
The company prides itself on offering high-quality products that are both affordable and discreetly packaged for shipping. Bondara also places a strong emphasis on customer service, with a team of trained professionals available to assist customers with any questions or concerns.
Bondara is known for its commitment to privacy and discretion, ensuring that all transactions are secure and confidential. The company also offers a range of delivery options, including next-day and international shipping, to accommodate customers from around the world.