Acorn Insurance Live Chat is Open for the Following Hours:
08:00 am – 07:00 pm – Monday to Friday
09:00 am – 05:00 pm – Saturdays
Unavailable on Sundays and other closed holidays
How to Contact Acorn Insurance Live Chat
You can contact Acorn Insurance Live Chat by clicking the contact us link provided below. Once you click the 'contact us' tab then you will be redirected to a new webpage where you will find several contact options including live chat.
For initiating a live chat session, click the chat icon on the contact page. After clicking the chat icon, a pop-up window will appear where you have to enter details like your name, email, postal address, date of birth, phone number, postcode, and policy number. After entering these details, click the 'start chat' tab and you will be instantly connected with the team.
For accessing Acorn Insurance live chat, click on the following link.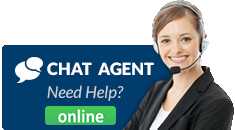 If the live chat is offline or if you want to make a complaint, use the Acorn Insurance Email Address instead.
Acorn Insurance Customer Service
You can contact the Acorn Customer service team via email, and live chat. The live chat can be used for a faster turnaround time and has less than 3 minutes of waiting time. Email requests can take between 2 to 3 business days to be handled.
Acorn Insurance Contact Number: +44 1704 339000