Greggs Live Chat is Open for the Following Hours:
From Monday to Saturday, from 9am to 6pm
To start a chat with Greggs, click on the link below: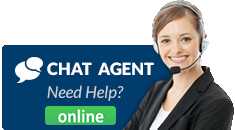 The chat button will not appear outside of working hours.
Greggs Customer Service
You can contact the Greggs customer service team by email and phone number if the live chat is not available. Live chat is the fastest way to get in touch with the company.
Alternative contact methods:
Contact Greggs through Facebook messenger: Greggs Messanger
Contact Greggs through the phone number: 0808 147 3447
Greggs is a British bakery chain known for its fast-food offerings, particularly pastries, sandwiches, and other baked goods. Founded in 1939 by John Gregg in Newcastle upon Tyne, the company has since grown into one of the UK's largest and most popular bakery chains, with thousands of outlets across the country.
Greggs is particularly famous for its sausage rolls, which are a popular snack item in the UK. In addition to their traditional offerings, they have also introduced a range of vegetarian and vegan options in recent years, such as the vegan sausage roll and vegan steak bake, which have been met with widespread success.
The company's menu includes a variety of items, such as:
Savory pastries: Sausage rolls, steak bakes, and cheese and onion pasties are some of the popular pastry options available at Greggs.
Sandwiches and wraps: Greggs offers a selection of pre-made sandwiches, baguettes, and wraps with various fillings, suitable for a quick meal or snack.
Sweet treats: The bakery chain also provides an assortment of sweet items, including doughnuts, cookies, and cakes.
Breakfast items: Greggs serves breakfast rolls, porridge, and other morning options for customers on the go.
Hot and cold beverages: Customers can find a selection of coffee, tea, and cold drinks to complement their food choices.
Greggs' success can be attributed to its focus on affordability, convenience, and consistent product quality. The company continually adapts its menu to meet changing consumer tastes and preferences while maintaining its core bakery offerings.