TotalAV Live Chat is Open for the Following Hours:
From Monday to Saturday, from 9am to 6pm
To start a chat with TotalAV, click on the link below: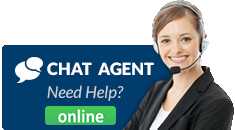 Once you're on the page, click on the "speak to an agent" button and you will be redirected to the chat page. Live chat is only available to logged-in users.
TotalAV Customer Service
You can contact the TotalAV customer service team by email and phone number if the live chat is not available. Live chat is the fastest way to get in touch with the company.
Alternative contact methods:
Contact them through email: cancel@totalav.com
Contact them through phone number: 0833 201 8681
TotalAV is an antivirus software that provides protection for computers and mobile devices against various types of malware, including viruses, ransomware, spyware, and adware. It is designed to safeguard users' digital assets and ensure the security of their personal information online.
TotalAV offers a range of features to help users maintain a secure digital environment, such as:
Real-time antivirus protection: The software scans files and programs as they are accessed to detect and prevent threats before they cause harm.
System optimization: TotalAV includes tools for optimizing system performance, such as cleaning up junk files, managing startup programs, and enhancing battery life.
Safe browsing: The software's Web Shield feature helps users avoid malicious websites and phishing attacks by providing warnings about potentially dangerous sites.
Firewall: TotalAV's firewall monitors incoming and outgoing network traffic, helping to protect users from unauthorized access and data breaches.
Password manager: This feature helps users store and manage their passwords securely, reducing the risk of using weak or duplicate passwords across multiple accounts.
Secure VPN: The software also offers a virtual private network (VPN) service that encrypts users' internet traffic, providing anonymity and security while browsing the web.
TotalAV is available for various platforms, including Windows, macOS, Android, and iOS. It offers a free version with basic features and paid versions with more advanced security tools and customer support.