Arriva Bus Live Chat is open for the following hours:
Monday to Friday from 8am to 6pm. 

This webchat page offers information that allows you to talk to a member of the customer service team right from your desktop, mobile, or tablet device.
Whether you want to know your nearby bus's timetable or you would like more information about any of Arriva's services then the quickest and easiest way to get the answer your after is to use the Live Chat service
To access the Arriva Bus Live Chat click on the link below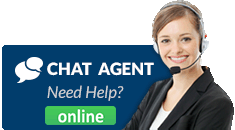 How To Contact Arriva Customer Service?
You can contact the Arriva Bus Customer service team via live chat, phone, and email. The phone and live chat can be used for faster turnaround time and have less than 3 minutes of waiting time. Email requests can take between 2 to 3 business days to be handled.
Arriva Bus Contact Number: 0344 800 44 11
Arriva Customer Service Opening Times:
The customer support team is available from 8am to 6pm on working days and is closed on weekends. You can also contact the customer care team through the live chat service to reduce your waiting time.