SAS Chat Opening Hours:
Webchat: 9:00am to 4:00pm, Monday to Friday.
Phone Support: 9:00am to 4:00pm, Monday, Wednesday, and Friday. (Closed on Tuesdays and Thursdays for funding application processing)
SAAS Recoveries Team: 10:00am to 2:00pm, Mondays, Wednesdays, and Fridays.

To start chatting with SAAS, click on the link below. The chat button will appear at the bottom right side of the screen: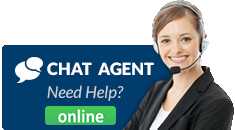 Contacting SAAS
Your SAAS Account:

For questions about funding or your application, log into your SAAS Account.
Navigate to your Dashboard and select "Submit Enquiry".

Webchat:

Click on "Live Chat" at the bottom right of the page to converse with an advisor.
Ensure you read the privacy statement before initiating a chat.

Phone:

General Queries: 0300 555 0505.
Part-time Fee Grant (PTFG) Enquiries: 0300 300 3137.
Note: Calls to 03 numbers are charged similarly to 01 and 02 numbers. International rates apply for calls from abroad.

Student Loan Repayments:

Contact SAAS if you haven't applied for a student loan, your application is pending, or if you have questions about your award notice.
For more details on repaying the student loan, check out the SAAS guide.

SAAS Recoveries Team:

For overpayments or repayments, visit the designated page.
For general student funding queries, use the other contact options.

Document Upload:

Use the 'Document Upload' service in your SAAS Account for sending documents.
Postal submissions are not accepted. If you face issues with the service, refer to the Hints and Tips page.

Third Party Consent:

If you're inquiring on behalf of a student, ensure the student completes a third party consent form.

Appeals:

To challenge a funding decision, refer to the appeals procedures guide.

Complaints:

If you wish to lodge a complaint, visit the complaints guide for assistance.

Unacceptable Actions Policy:
Learn about what constitutes an unacceptable action and how SAAS addresses it.
British Sign Language (BSL):
For BSL users, visit the British Sign Language Video Relay Interpreting Service. You can also view dedicated BSL videos addressing common funding questions.