Bollington Insurance Live Chat Is Open For The Following Hours:
Monday – Friday: 9:00 am – 5:30 pm

Bollington Insurance live chat provides excellent customer support to all its customers instantly with little or no waiting time. Customers can start a chat with the insurance agents online by clicking a button, they can have all of their questions or queries answered regarding insurance policies, claims, or questions and concerns about terms and conditions.
The Live Chat option can be found on the bottom right-hand side of the page. Once you click on the "Can we help you today" button, you will be connected to the support team.
To access the Bollington Insurance Live chat you can click on the image below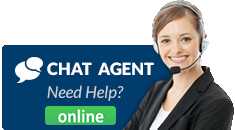 Bollington Insurance Customer Service
You can contact the Bollington Insurance Customer service team via live chat, phone, and email. The phone and live chat can be used for faster turnaround time and have less than 3 minutes of waiting time. Email requests can take between 2 to 3 business days to be handled.
LiveChat Directory is not affiliated to, linked with, or otherwise endorsed by Bollington. All product and company names are trademarks or registered trademarks of their respective holders.
We are an independent business directory of live chat data that enables UK consumers to easily and quickly find customer service information and discuss their issues and in some cases, share with us.