Moorcroft Live Chat Is Open During These Hours:
Monday – Thursday: 7:15am – 9pm
Friday: 7:15am – 7pm
Saturday: 8:30am – 4pm
To connect to an advisor, follow the link below, fill in the form, and then click "start a chat".
To access the Free Moorcroft Live Chat Service, please click on the image below.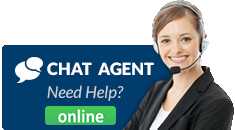 Moorcroft Customer Service
You can contact the Moorcroft Customer service team via live chat, phone, and email. The phone and live chat can be used for faster turnaround time and have less than 3 minutes of waiting time. Email requests can take between 2 to 3 business days to be handled.
Moorcroft Debt Recovery Contact Number: 0161 475 2970
Moorcroft live chat is available for all customers who do not wish to speak to an advisor over the internet about their debt or money worries. This company has specially trained members of staff who are able to advise you on the best course of action to repay your debt.  As well as taking payments, this free web chat service can provide you with support on setting up payment plans, requesting documents, and clarifying information.  Moorcroft is also able to help you with submitting income and expenditure forms.  In fact, you are able to speak to the team about any query or concern you would normally raise on a telephone call.  Discussing a debt can be an uncomfortable experience. So this free service takes away some of that and gives you some control back.
If you are struggling with the burden of debt, then why not check out Help and Advice live chat category.  On this page, you will find organizations that can support you with your problems and give you a way forward.