BT Openreach doesn't have a Live Chat facility but it does have a live call service which is Open for the Following Hours:
24 hours a day – Seven days a week
About Openreach Live Call Service
The advent of internet has revolutionized every aspect of human life and now it is necessity of every human to keep him updated of all the recent developments. Keeping oneself of his/her surroundings is only possible if you have instant access to the diverse information resources. And for gaining access to information resources, superfast internet connection is indispensable.
BT Openreach is a telecommunication company in the UK that ensures that every UK citizen can get a superfast fibre internet connection. The company is headquartered in London, UK and it was established in 2006. It is a subsidiary of BT plc and it connects nearly all homes and businesses in the United Kingdom to the national broadband and telephone network. It does so by maintaining and installing telephone cables, ducts, and other telecommunication infrastructure. At present, BT Openreach is in the process of laying down an ultrafast full fibre broadband across the UK.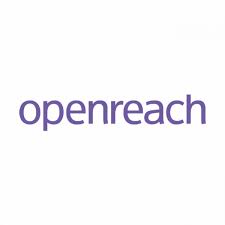 Besides the company's amazing telecommunication services, it has also an amazing live call service feature on its website. This live call service enables the customers to contact the customer support team of the company and they will clarify and resolve any of your queries.
How to Contact BT Openreach Live Call Service
You can contact BT Openreach's customer team by clicking the 'contact us' tab present at the bottom of the homepage. Once you click the 'contact us' tab then you will land on a new webpage where you will find different categories like fibre checker, unsafe or damaged, etc.
For initiating the live call, you have to click the desired category and the respective phone number will show up. Now dial the given phone number and you will be immediately connected with a customer service representative of the company.
For accessing BT Openreach Live Call Service click on the following link