B&Q Live Chat is Open for the Following Hours:
24 hours a day – Seven days a week
B&Q Limited or simply B&Q (Block & Quayle) is a UK-based DIY and home improvement retailing company. The company was established in 1969 and now it has over 300 retail outlets across the UK. Though the company also opened its stores in China but it was unsuccessful. Besides physical stores, anyone can also shop from its website and get the goods at their doorstep.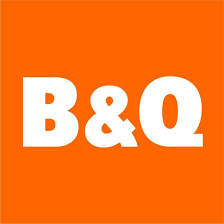 Besides its wonderful products and services, the company has also a helpful and supportive customer support team for the guidance of its customers and you can catch up with the company's support team 24 hours a day, seven days a week.
How to Contact B&Q Live Chat
You can contact B&Q via live chat by visiting its website. Once you land on their homepage, you will find the 'customer support' tab at the bottom of the page. Click this tab and you will be redirected to another webpage where you will find contact us tab. Click this 'contact us' tab and you will land on contact page where you will notice'chat' functionality at the bottom of the page.
For initiating a live chat session, click this chat functionality and a new window will pop up. Now just enter your name and query in the pop up window and then send your message. Soon a customer support team rep will join the chat. Besides live chat, you can also contact the team via phone or via online contact form.
For accessing B&Q Live Chat click on the following link.