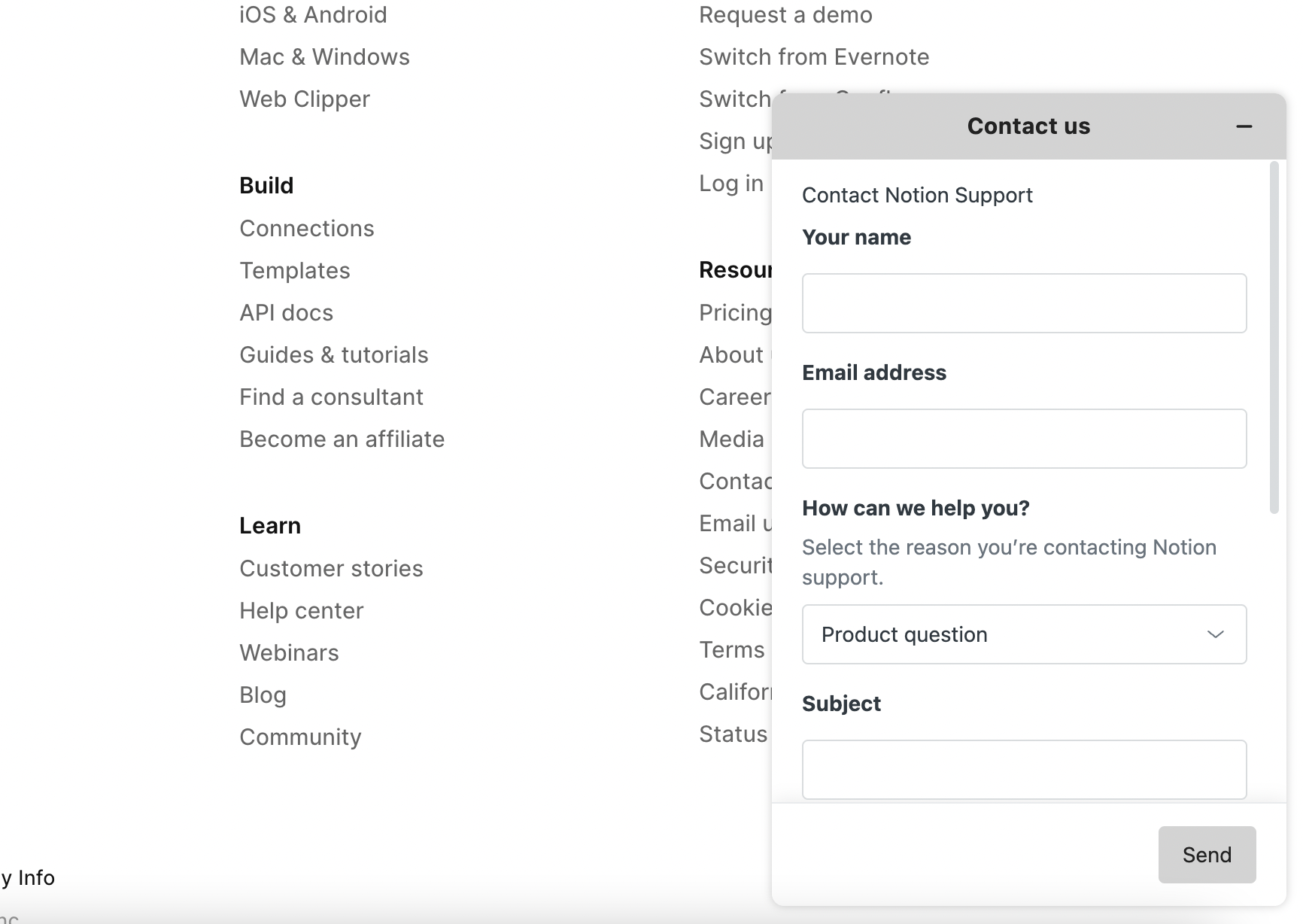 Whether you're a Notion user in the United Kingdom or anywhere else in the world, reaching out to Notion for support or assistance can be straightforward. Notion offers several channels of communication, including email, live chat, social media, and user forums. Here's how you can get in touch with them:
Email Notion Support
The most direct way to contact Notion support is through their email. You can send any feedback, questions, or issues you're experiencing to team@makenotion.com. After sending your email, patiently wait for a response from their support team.
Live Chat
Notion also provides a Live Chat feature for immediate assistance. This feature can be found by scrolling to the bottom of the Help, Support & Documentation page on the Notion website and clicking on "Contact Support"​ – the link is at the bottom of this page: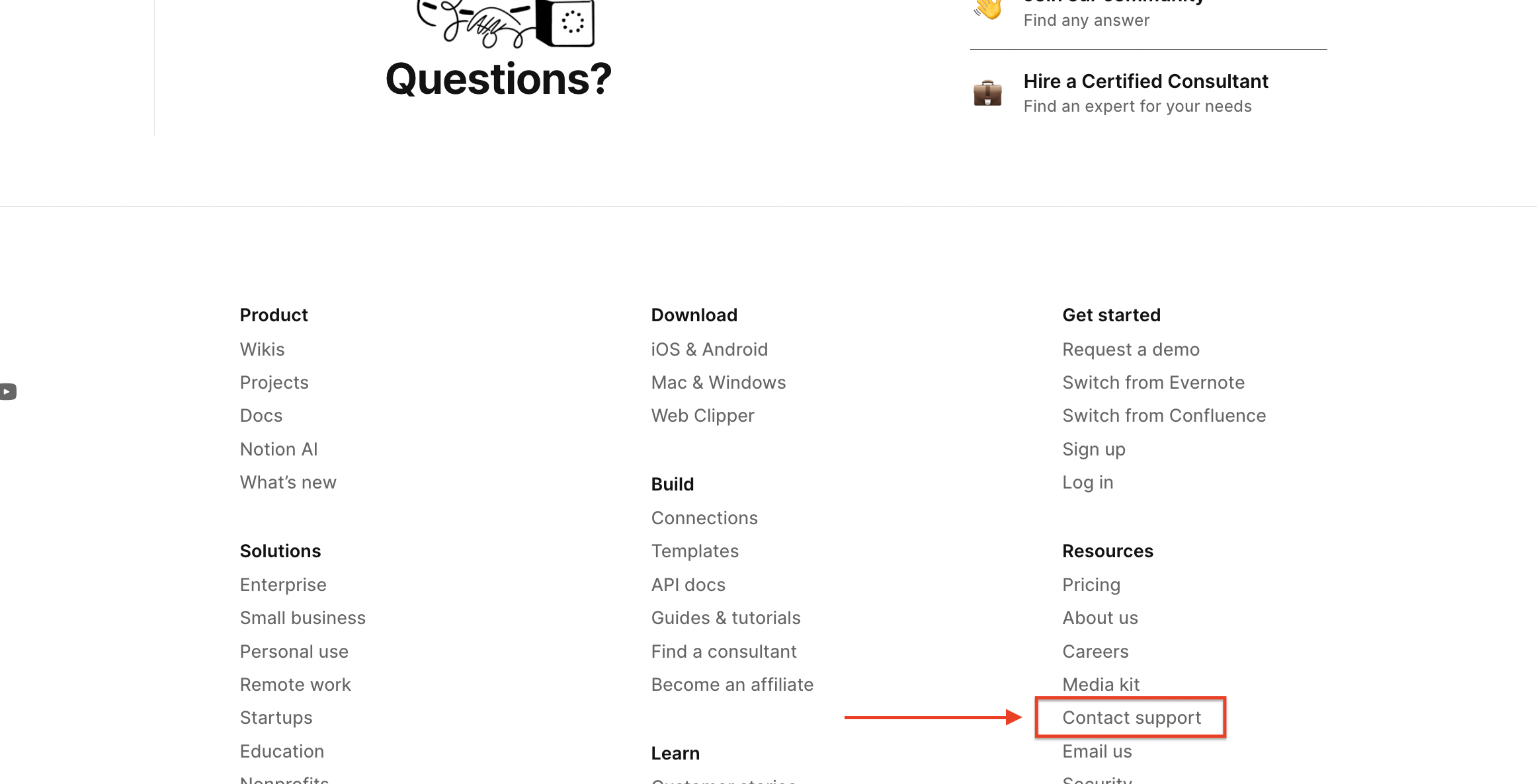 Reach Out on Twitter
If you're active on social media, you can reach out to Notion via Twitter. The Notion team is quite responsive on this platform. Simply send your question to @NotionHQ and wait for a response. It usually takes less than a business day to get a response, which is pretty decent given their large user base.
Remember, regardless of where you are – be it in the UK or elsewhere – Notion's support channels are available to help you make the most out of this powerful productivity tool. Always ensure you provide clear and concise information about your issue for quicker and more accurate assistance.