State Farm Live Chat is Open for The Following Hours:
The chat is open 24/7 for filing claims
The State Farm Live Chat can be used to file claims and upload pictures. In order to file your claims, follow the link below and select your insurance and look for a red chat button at the bottom right side of the page (for mobile pages). If you're using desktop PC, the chat icon should be on the left side of the screen.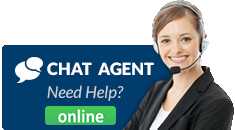 Steps for filing claims at State Farm:

State Farm Email Address for Filing Claims:
In order to file claims through email, you will need to fill out an online form for the claim and upload your pictures online. To do so, visit this link: https://www.statefarm.com/claims/file-a-claim
First, select your insurance type and log into your account. Then, you will be presented with a form to file your details.