Alpharooms doesn't have any Live Chat Facility, however, it does have a Live Call Service which is Open for the Following Hours:
09:00 am – 06:00 pm – Monday to Sunday & Bank Holidays

The travel and tour company connects you with various third-party suppliers of travel products (e.g. flight, hotel, or transfer). The online travel agent accepts a wide variety of payment methods like Visa Cards, American Express, Pay Pal, and Master Cards.
In addition to its attractive and cheap all inclusive holiday deals, you can also get in touch with the customer service team of the company via live call service. This live call service enables the customers to contact any of the customer support representatives for resolving any of their queries immediately.
How to Contact Alpharooms Live Call Service
You can contact Alpharooms Live Call Service by clicking the contact us tab present at the bottom of the homepage. Once you click the 'contact us' tab then you will be redirected to a new webpage where you can find their phone number i.e., 0203 001 0100.
For initiating a Live Call, dial the given number and you will be immediately connected with a consumer service representative who will guide you through your query.
For accessing Alpharooms Live Chat Service click on the following link.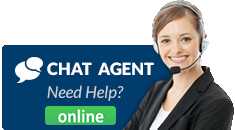 Why should you use LiveChatDirectory?
We understand how hard it can be at times to get a refund or cancel an order or get compensation for a lost package. We've had over 1.7 million users over the past year, trying to connect to more than 800 brands in the UK, we can help you get the help you need as soon as possible.