Lyca Mobile Live Chat is Open for the Following Hours:
9:00 am to 6:00 pm – Monday to Saturday
Unavailable on Sundays and other Closed Holidays
The advent of internet has revolutionized every aspect of human life and now it is necessity of every human to keep him updated of all the recent developments. Keeping oneself of his/her surroundings is only possible if you have instant access to the diverse information resources. For gaining access to information resources; internet connection, mobile services, and the like are a must. Thanks to mobile and internet provision companies that we can now keep ourselves updated about our surroundings.
Lyca Mobile is one such UK-based mobile virtual network operator that provides communications services in the UK, connecting both businesses and residential customers. Besides UK, the company operates in 23 other countries of the globe. It was established in 2006 and since then has witnessed enormous growth. It has now more than 1 billion Euros revenue! Its astonishing revenue is due to its SIM products and data bundles. The company also sells pay-as-you-go international SIMs. At present, the company has more than 15 million active customers worldwide.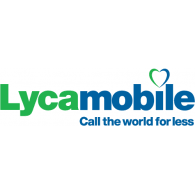 Besides the company amazing communication services, it has also an amazing live chat feature on its website. This live chat feature enables the customers to contact the customer support team of Lyca Mobile and they will clarify and resolve any of their customers' queries instantly.
How to Contact Lyca Mobile Live Chat
For contacting Lyca Mobile live chat, you have to visit its website. Once you land on its homepage then you will find a live chat icon at the bottom of the homepage. For initiating a live chat session, click this icon and a pop up window will open up. Now enter the required information and then click start chat and soon you will be in a live chat session.
In addition to live chat, you can also get in touch with the team via email.
For accessing Lyca Mobile Live Chat click on the following link.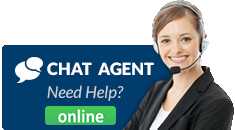 How do I speak to someone at Lyca Mobile?
Lyca live chat is a service that allows you to connect to customer service agents online. The service is available to all UK users and is available from 9:00 am to 6:00 pm – Monday to Saturday and is unavailable on Sundays and other Closed Holidays. Follow the instructions provided on this page to connect to Lyca mobile online chat
Lyca Mobile Customer Service Opening Times:
The customer support team is available from 9:00 am to 6:00 pm – Monday to Saturday and is unavailable on Sundays and other Closed Holidays. You can also contact the customer care team through the live chat service to reduce your waiting time.