OVO Energy does not have any live chat facility but it does have a live call service that is open for the following hours:
08:00 AM to 06:00 PM — Monday to Friday
Unavailable on weekends and other closed holidays
OVO Energy is an energy company that operates in the UK. The company was established in 2009 and it is headquartered in Bristol, England, UK. Though it started out as one of the fifteen smaller energy companies after the acquisition of Spark Energy and the retail arm of SSE, it is now the third-largest energy provider in the UK. The company provides electricity and gas to the domestic sector of the country and at present has more than a million active customers. In addition to its energy products, the company also offers amazing online services i.e., you can manage your account virtually by paying bills, tracking your energy profile, and sending them your meter readings each month, etc on their official website.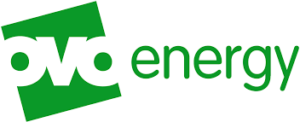 Besides its energy products and related services, OVO Energy has also an amazing live call facility on its website. This live call service enables the customers to contact the helpful and supportive team of the energy company for resolving their queries instantly.
How to Contact OVO Energy Live Call Service
You can contact OVO Energy Live Call Service by clicking the 'help and support' tab at the bottom of the homepage. Once you click this tab, you will be redirected to another webpage where you will find a range of issues like pricing, payments and statements, and switching, etc. Choose your desired issue and their phone number will appear.
For initiating a live call session, just pick up your phone and dial the given number and you will be instantly connected with a customer support representative of the company.
Alternatively, you can submit your issues here: