Women's Aid Live Chat is Open for the Following Hours:
Mondays – Fridays: 8am – 6pm
Saturdays & Sundays: 10am – 6pm

Women's aid live chat provides a safe environment for you to get help without getting judged. Their friendly staff will try their best to help you explore your options and make the best decisions. All their support team is well trained to help you with your problems.
Women's Aid Live Chat is not an emergency channel, in case of an emergency please call the police at 999
For accessing Women's Aid Live Chat, click on the following link.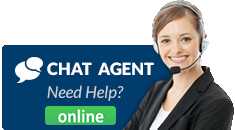 LiveChatDirectory is not affiliated to, linked with, or otherwise endorsed by WomensAid. All product and company names are trademarks or registered trademarks of their respective holders.
We are an independent business directory of live chat data that enables UK consumers to easily and quickly find customer service information and discuss their issues and in some cases, share with us.