** Bristol Energy has officially ceased trading – therefore, none of the contact information provided here can be utilised.
Bristol Energy doesn't have any Live Chat facility but you can still submit your issues here.
In order to contact a live person at Bristol Energy, you have two options, you can either call them or email them. In case of an email, you need to wait for 2 working days to receive a reply. Their customer service is open for the following hours:
From Monday to Friday, from 9am to 5pm
To call their customer service team, you can dial 0808 281 2222
If you would like to send an email to their customer service email address: customercare@bristol-energy.co.uk
You can alternatively submit your issues here: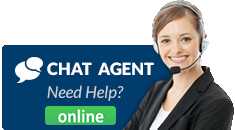 Bristol Energy Customer Service:
You can contact Bristol Energy customer service via phone and email. Unfortunately, they do not offer an online chat service. The contact information and email address can be found on this page.
Livechatdirectory.co.uk is not connected to or endorsed by Bristol Energy. We are only an online directory and we aim to provide the most accurate contact information data of all the UK companies to help you connect to an agent as soon as possible.