Spark Energy Live Chat is Open for the Following Hours:
24 hours a day – Seven days a week
Spark Energy is one such energy company that operates across the UK. The company was established in 2007 and is headquartered in Selkirk, Scottish Borders. The company provides natural gas and electricity to Brits. At present, it has about 290,000 active customers. In addition to its energy products, the company also offers amazing online services i.e., you can manage your account virtually by paying bills, tracking your energy profile, and sending them your meter readings each month, etc on their official website.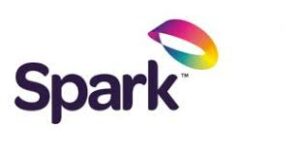 Besides its energy products and allied services, Spark Energy has also an amazing live chat feature on its website. This live chat feature enables the customers to contact the helpful and supportive team of the energy company for resolving all of their queries instantly.
How to connect to Spark Energy Live Chat
You can contact Spark Energy Live Chat by clicking the 'contact us' functionality present at the top of the homepage. Once you click the 'contact us' functionality then you will be redirected to a new webpage where you will find several contact options including 'chat to us online (Live Chat)'
For initiating a live chat session, just click this chat to us online tab enter your query and then send it to them. And you will be instantly connected with a customer support representative of the company. For availing the facility of live chat, you must be a consumer of the company and must connect with them after logging in to your account.
If you're unable to access Spark Energy Live Chat click on the following link.