Alton Towers Live Chat is Open for the Following Hours:
09:00 am – 04:00 pm – Monday to Friday
Unavailable on weekends and Bank Holidays
Alton Towers is the largest theme park in the UK, spanning 910 acres of land in central Staffordshire. Those 370 hectares (or 3.7 km²) are split across 10 themed areas of other-worldly adventure! This amazing theme park is home to over 40 rides and attractions, for guests of all ages. The 10 main roller coasters are the stars of the show and with 20 attractions aimed at young children and families, Alton Towers is the only place in the UK where you can meet some of CBeebies best loved characters.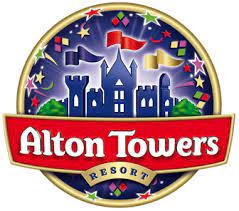 Besides this diverse entertainment, Alton Towers has also an amazing live chat feature on its website. This live chat feature enables the customers to contact the customer support team of Alton Towers and they will clarify and resolve any of your queries.
How to Contact Alton Towers Live Chat
You can contact Alton Towers Live Chat by clicking the contact us tab present both at the top and at the bottom of the homepage. Once you click the 'contact us' tab then you will be redirected to a new webpage where you will find the 'Live Chat' tab. Click this live chat tab and you will land on another webpage. Here you can locate the live chat icon at bottom of the page. For initiating live chat, click this icon and follow the simple instructions.
For accessing Alton Towers Live Chat click on the following link.