BoohooMan doesn't have any Live Chat facility but you can connect with them via WhatsApp. The WhatsApp communication is open for the Following Hours:
24 hours a day – seven days a week
About BoohooMan
After the success of the Boohoo retailer, the company decided to launch a men-only fashion retail business so BoohooMan was born. With its inception, it quickly became popular among the UK men population and now it has a wide presence across the UK. Besides its physical stores, it also has an online website where you can shop for men-only apparel and other fashion products. Now, BoohooMan has expanded beyond UK borders as its ships its men-only stuff to almost every major country of the globe.
BoohooMan is still the fastest-growing men-only fashion and lifestyle retailer in the world. Its products include men's clothing items like t-shirts, shirts, jeans, tracksuits, sweatshirts, knitwear, coats etc, and accessories. In addition to selling its products, the brand has partnered with many popular fashion brands and sells their products via its website and stores.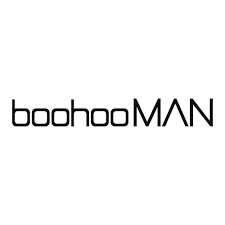 Besides its varied men-only fashion and lifestyle products, it has also an amazing customer support team which can be accessed anytime via its website. Though there are many means to reach out the team but however, connecting with them via WhatsApp is the quickest and easiest way.
How to Contact BoohooMan via WhatsApp
For contacting BoohooMan, you must visit their website. After visiting the site, click the 'customer service, tab present at the bottom of the homepage. Once you click the 'customer service, tab then you will be redirected to a new webpage where you will find the contact us tab.
Click this contact us tab and several contact options will appear including their WhatsApp. Now type your text and send it to the team via WhatsApp and they will get back to you within 10 hours. It is pertinent to mention that you must have your order number in order to connect with the team via WhatsApp.
For accessing BoohooMan WhatsApp, click on the following link.