Massimo Dutti

Live Chat is Open for the Following Hours:
Monday to Friday from 9am to 8pm
To start a chat with Massimo Dutti, click on the link below: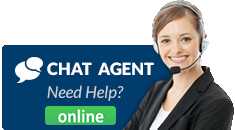 Massimo Dutti Customer Service
You can contact the Massimo Dutti customer service team by email and phone number if the live chat is not available. Live chat is the fastest way to get in touch with the company
Alternative ways to contact them:
You can initiate a chat using Whatsapp (slower than the website live chat and available from 10am to 8pm from Monday to Friday):
Massumo Dutti Phone Number: 0 808 234 0205
Massimo Dutti is a fashion brand that was founded in 1985 in Spain. It offers a range of high-end clothing and accessories for men and women. The brand is known for its elegant, timeless, and sophisticated designs that are inspired by European fashion trends.
Massimo Dutti's clothing collections typically feature clean lines, classic cuts, and high-quality fabrics. Their menswear includes tailored suits, jackets, trousers, and shirts, while their womenswear includes dresses, blouses, skirts, and trousers. They also offer a range of accessories, such as bags, shoes, and jewelry.
The brand has a strong emphasis on attention to detail, quality craftsmanship, and minimalistic aesthetics. Massimo Dutti's clothing is often characterized by its neutral color palette and timeless designs that can be worn for many years. Their pieces are also versatile, making them suitable for both formal and casual occasions.