Coventry University Live Chat Hours of Operation:
8:30am to 8pm GMT from Monday to Friday
9am to 4pm GMT, Saturday and Sunday
Coventry University's Recruitment and Admissions team is readily available via live chat during the specified hours. If you have questions or need guidance, the team is here to assist.
To chat with Coventry University online, click on the image below: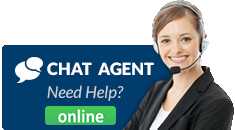 To initiate a chat:
Click on the link above
You'll be prompted to fill out a brief form. This ensures that the right adviser is assigned to address your specific concerns.
After submitting the form, you can monitor the chat window. You'll be able to see when an adviser starts typing their response.
Rest assured, the team aims to answer your queries promptly and efficiently.
How to Speak to a Person at Coventry University:
For those who prefer a more personal touch or have specific concerns that require direct communication, speaking to a representative is an option. Alternative contact methods:
Coventry University Phone number: +44 24 7688 7688
Email for UK Students: ukadmissions@coventry.ac.uk
Email for International Students: generalenquiries.io@coventry.ac.uk