Secret Sales Live Chat is open for the following hours:
From Monday to Friday – 9am to 5pm
Saturday – 9am to 12:30pm
The dedicated representatives at Secret Sales' live chat are available during the specified hours to assist with any inquiries or concerns you might have. This includes:
Order status and delivery timelines.
Product information and availability.
Account or billing queries.
Feedback or reviews about their products.
Or any other questions related to Secret Sales' exclusive offerings.
To chat with Secret Sales online, click on the image below: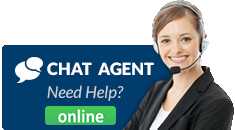 To start a live chat, click on the chat function located at the bottom right of the Secret Sales webpage. If you're reaching out outside of the specified hours, you can leave your details and email address, and the team will get back to you via email once they're back in the office.
Secret Sales Email Address:
For those who prefer written communication or have detailed queries, you can reach out to Secret Sales via email at: customer.service@secretsales.com
To ensure a swift and comprehensive response, remember to provide as much information as possible in your email. This includes your order number, any relevant pictures, and other pertinent details.
Secret Sales Phone Number:
Secret Sales operates primarily as an online platform. While they don't have a call center, they emphasize that all customer queries and concerns are addressed by a dedicated team of Customer Success Advocates. This approach ensures that each query receives the attention it deserves, even though they don't handle a high volume of calls. Rest assured, real humans, not bots, manage all contact channels at Secret Sales.